A CDP Kids production
THE 13-STOREY TREEHOUSE
A play by Richard Tulloch
Adapted from the multi-award winning book by Andy Griffiths and Terry Denton
Andy Griffiths' & Terry Denton's best-selling book comes to life on stage for children 6-12 and their adults!
Would you please welcome to the stage… Andy and Terry!
Yes that's right. Today's the day Andy and Terry are going to bring their stories to life in their first EVER play – except they forgot to write it!
Where will they find flying cats, a mermaid, a sea monster, an invasion of monkeys, and a giant gorilla?
Here is your chance to see the first show in the award-winning 'Treehouse' series with the return of the one and only, super-famous, ultra-brilliant, runaway success, The 13-Storey Treehouse. We take you right back to where it all began.
Following sold out seasons at the Sydney Opera House and theatres across the country, the play based on Andy Griffiths' and Terry Denton's best-selling book returns to the stage AND YOU'RE INVITED!
Adapted by Richard Tulloch (The Book of Everything, Bananas in Pyjamas), this hugely successful play is brought to life by a seriously funny cast with magical moments of theatrical wizardry and a truckload of imagination!
"My eight year old co-reviewer loved the show… has the kids engaged and amused from the outset."
THE AUSTRALIAN
"Wow!…goes to the edge of the ridiculous to get a laugh."
SYDNEY MORNING HERALD
* Age recommendation: 6 – 12, and their adults
Duration: 60 mins, no interval
2021-22 Summer Tour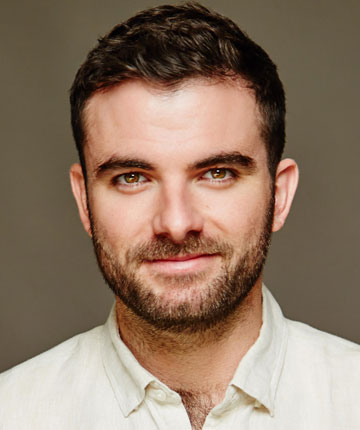 MATHEW LEE – Andy
Mathew graduated from Actors Centre Australia (ACA) in 2016. He most recently performed in CDP's National Tour of David Walliams' The Midnight Gang by Maryam Master. His theatre credits include: The Campaign (White Box, Seymour Centre), Table (White Box Theatre, Seymour Centre), The Rime of the Ancient Mariner (Little Eggs & JackRabbit Theatre, KXT), Pinocchio (Little Eggs, Sydney Fringe), Are We Awake? (Sotto, KXT) and A Period Piece (Glitterbomb, Old 505).
Originally from Newcastle, Mathew was a long-time member of Stooged Theatre, performing in three productions and directing six. He served as Artistic Director of the company from 2017-2018, producing seven productions, including shows touring to The Glasshouse in Port Macquarie and Nimbin's Bush Theatre.
Mathew is the co-creator of Legit Theatre Co, curating monthly staged readings with the reboot of KXTeethCutting at bAKEHOUSE. In 2021, Mathew directed the Little Eggs devised work Symphonie Fantastique for KXT's mainstage season. The production was later awarded the Sydney Fringe "Made in Sydney" grant and headlined their "Essence of Fringe" streaming festival with an additional streaming season at Riverside Parramatta during the 2021 lockdown.
He is thrilled to be returning to CDP with The 13-Storey Treehouse.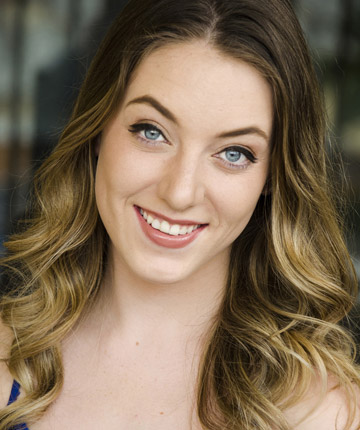 REBECCA ROLLE – Val
Growing up in Egypt, Rebecca fell in love with the stage which drove her to pursue training in singing, dancing and acting throughout her time at school, before going on to complete her Bachelor of Musical Theatre at the Queensland Conservatorium Griffith University.
There she had the privilege of portraying varied roles including Milly Pontipee in Seven Brides for Seven Brothers and Iris in Fame before leading her cohort in their final musical Little Women as Jo March.
Since graduating, Rebecca has appeared in Understudy Productions' rendition of Sweet Charity before joining the national tour of CDP Theatre Producers' The 91-Storey Treehouse. She is thrilled to be back in the Treehouse once again for more adventures with Andy and Terry in The 13-Storey Treehouse.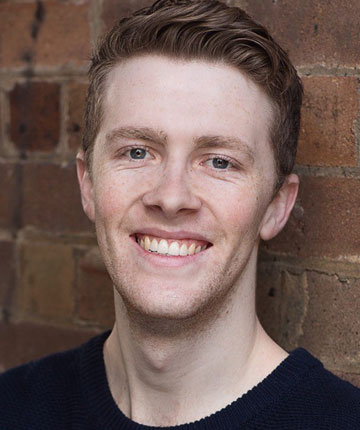 TEALE HOWIE – Terry
Since graduating from the Central Queensland Conservatorium of Music with a Bachelor of Theatre, Teale has hit the ground running. Most recently, he appeared in Anatomy of a Suicide at the Old Fitz Theatre.
Prior to this, he toured Australia as Terry in CDP Kids' The 78-Storey Treehouse and The 91- Storey Treehouse. Bitten by the travel bug, he then journeyed to New York to study under a number of casting directors and coaches.
Teale trained in hip-hop dance from a young age and soon ventured into commercial, music theatre, jazz, tap and ballet. He has worked as a dancer at Luna Park Sydney, and recently choreographed for CTG's Tarzan.
Other theatre credits include; Bare (Supply Evolution), Cristina in the Cupboard (Depot Theatre), Super Duper (Echelon Productions), Safety Circus (CQCM/Queensland Police).
a CDP Kids production
THE 13-STOREY TREEHOUSE
By Richard Tulloch
Adapted from the book by Andy Griffiths and Terry Denton
Artistic Director: Julian Louis
Associate Director: Liesel Badorrek
Set / Costume Designer: Mark Thompson
Lighting / AV Designer: Nicholas Higgins
Sound Designer: Jeremy Silver
Set manufacture: Thomas Creative
Large puppet manufacture: Marty Jay, with Celia Curtis (Art Finishing) and
Steve Howarth (Consultant)
Smaller puppet manufacture: Kay Yasugi
Costume manufacture: Matthew Aberline
Prop manufacture: Evie Meikle, Georgina Buchanan
Company Stage Manager: Imogen Millhouse
Production Stage Manager: Stacey Brown
We believe in making our shows accessible for children with additional sensory and learning needs.
A visual story is available for The 13-Storey Treehouse to help you prepare for your visit to the theatre.
Accessible performances may be available at some venues. Please check with your local venue for details.
For additional online resources to extend the theatre experience, visit CDP Digital.
Teachers and registered homeschoolers can also access education activities and resources at CDP Education.