CDP Theatre Producers, Guess How Much I Love You
CDP Kids presents
GUESS HOW MUCH I LOVE YOU
A play by Richard Tulloch
Adapted from the books by Sam McBratney and Anita Jeram
"I love you right up to the moon – AND BACK."
Join the enchanting adventure of Little and Big Nutbrown Hare as they discover the magic and colour of the seasons, in a dazzling new stage adaptation of Sam McBratney's beloved Guess How Much I Love You books.
This playful story of love and nature unfolds on stage in a show that's fun for the whole family, with beautiful puppetry, music and laughter for children aged 3 years and up.
Brought to life by CDP Kids, the team behind the Australian tours of The Gruffalo, The Very Hungry Caterpillar Show and Spot, this family favourite will excite, educate and entertain new readers and first-time theatre-goers. Don't miss out!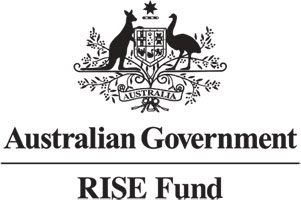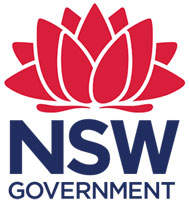 Guess How Much I Love You™ and © Sam McBratney and Anita Jeram 2021. Licensed by Walker Books Ltd. Guess How Much I Love You is a registered trademark of Walker Books Ltd, London UK.
This project has been assisted by the Australian Government through the Australia Council, its arts funding
and advisory body.
This project is supported by the NSW Government through Create NSW.
Restart Investment to Sustain and Expand (RISE) Fund – an Australian Government initiative.
2021-22 Summer Tour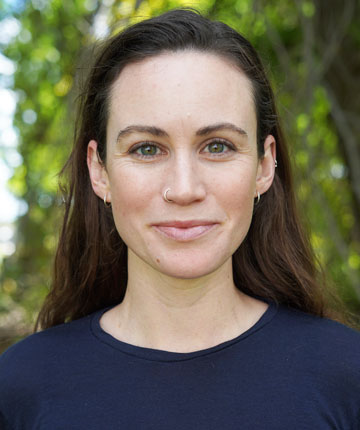 CATHERINE McNAMARA -
Little Nut Brown Hare
Catherine McNamara is an independent theatre performer and maker. She graduated from the University of Wollongong's B.A. Performance in 2015.
In 2015, Catherine co-created the immersive children's theatre show Erth's Prehistoric Aquarium with Drew Fairley and Scott Wright. She spent the next five years touring the work throughout regional Australia (2017), Auckland (2018), USA (2018-19), and Abu Dhabi (2020).
Catherine has performed in several dance theatre works, including Tangi Wai… the cry of water, by Victoria Hunt (Performance Space, 2015), and Throne of Thorns, by Malaysian theatre director Norzizi Zulkifli (ASWARA, Kuala Lumpur, 2017).
Most recently, Catherine has been working as a performer and creative on Fast Cars and Dirty Beats, a large-scale community performance project created by Kate Smith, set to debut in Bathurst late 2022.
Catherine is very proudly a regional artist - based on Wiradjuri land near Orange, NSW. When at home, she facilitates performing arts programs for people with disabilities and people in aged care, through collaborations with Bathurst Memorial Entertainment Centre and Arts OutWest.
Guess How Much I Love You is Catherine's first show with CDP, and she is so excited to bring a favourite childhood story to life.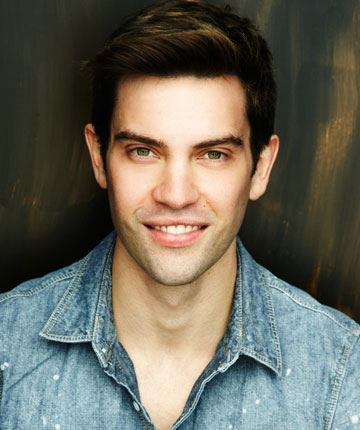 DREW WILSON - Big Nut Brown Hare
Drew Wilson is an Australian actor, puppeteer and writer.
A graduate of The Victorian College of the Arts, his theatre credits include Ghetto, Twelfth Night and O'Horo (VCA); War Horse (National Theatre and Global Creatures); Storm Boy (Melbourne Theatre Company and Queensland Theatre); Laser Beak Man (Dead Puppet Society); The Riddle of Washpool Gully (Terrapin Puppet Theatre and DPS); Urza and the Song in the Dark (Matriark); The Island of Dr Moreau (Loud Mouth Theatre Company); The Very Hungry Caterpillar Show and Alice in Wonderland (Michael Sieders Presents); and Notes from Underground (Sydney Chamber Opera).
His film and television credits include Crownies (ABC); the short films Legacy, Rare Books and When Sally Left Steve (Australian Film, Television and Radio School); and puppetry for the upcoming feature film Blaze (Dir. Del Kathryn Barton).
Drew is a recipient of a 2019 Mike Walsh Fellowship for Acting and Puppetry and he is currently developing the new works The Jilted Curse and Part-Time Heroes.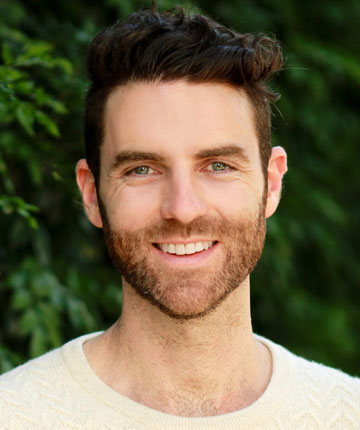 CHRISTOPHER VERNON - Narrator
Chris completed his music theatre training at NIDA graduating in 2010 and continued his studies at the Actors Centre Australia, graduating in 2014.
Whilst studying, Chris performed as Luke Boyce in The Emperor of Sydney (dir Andrew Lloyd), Demetrius in A Midsummer Night's Dream (dir George Ogilvie), Stories from the Inside Out (Verbatim Theatre, dir Gale Edwards), John in Oleanna (dir Adam Cook) and Larry in Closer (dir Egil Kipste).
Other theatre credits include High School Musical, I Love You Because, Metamorphosis, The Blue Room, Thoroughly Modern Millie and Rent. Chris has been training as a puppeteer since 2015 and has toured across Australia with a children's cancer education program, in the award-winning show called The Caped Crusader.
Chris has a strong passion for youth mental health and works around Australia creating positive conversations with young people reducing the stigma around mental health. Chris has worked extensively with CDP Theatre Producers. Credits include Billionaire Boy, Spot and Room on the Broom, and most recently The Very Hungry Caterpillar Show.
Director: Liesel Badorrek
Designer: Isla Shaw
Playwright: Richard Tulloch
Lighting Designer: Benjamin Brockman
Sound Designer: Gail Priest
Puppetry Consultant: Kailah Cabanas
Company Stage Manager: Meg Stephens
Assistant Stage Manager: Emily Phillips
We believe in making our shows accessible for children with additional sensory and learning needs.
A visual story is available for Guess How Much I Love You to help you prepare for your visit to the theatre.
Accessible performances may be available at some venues. Please check with your local venue for details.
Teachers and registered homeschoolers can also access education activities and resources at CDP Education.
Tamworth
10 – 11 March 2022
Capitol Theatre
Bookings: www.entertainmentvenues.com.au or Phone (02) 6767 5200
Port Macquarie
15 March 2022
Glasshouse Theatre
Bookings: www.glasshouse.org.au or Phone (02) 6581 8888
Wyong
17 – 18 March 2022
The Art House
Bookings: www.thearthousewyong.com.au or Phone (02) 4335 1485
Parramatta
4 April 2022 *
Riverside Theatres
Bookings: www.riversideparramatta.com.au or Phone (02) 8839 3399
* 4 April 12pm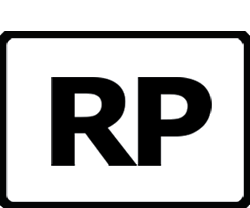 Relaxed Performance

Orange
7 April 2022
Orange Civic Theatre
Bookings: www.orange.nsw.gov.au or Phone (02) 6393 8000
Penrith
13 – 14 April 2022 *
Joan Sutherland Performing Arts Centre
Bookings: www.thejoan.com.au or Phone (02) 4723 7600
* 13 April 12pm & 14 April 10am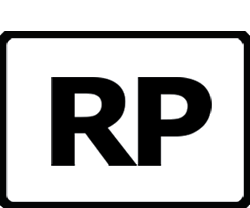 Relaxed Performance

Cessnock
19 April 2022
Cessnock Performing Arts Centre
Bookings: www.cessnockperformingartscentre.com.au or Phone (02) 4993 4266
Griffith
27 May 2022
Griffith Regional Theatre
Bookings: www.griffith.nsw.gov.au or Phone (02) 6962 8444
Goulburn
31 May 2022
Goulburn Performing Arts Centre
Bookings: www.goulburnpac.com.au or Phone (02) 4823 4999
Wollongong
10 – 11 June 2022 *
Illawarra Performing Arts Centre
Bookings: www.merrigong.com.au or Phone (02) 4224 5999
* 11 June 10am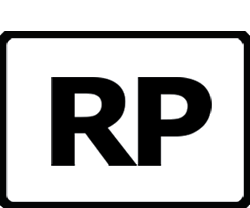 Relaxed Performance

Wagga Wagga
14 – 15 June 2022
Wagga Wagga Civic Theatre
Bookings: www.civictheatre.com.au or Phone (02) 6926 9688
ACT
Canberra
3 – 4 June 2022
Canberra Theatre Centre
Bookings: www.canberratheatrecentre.com.au or Phone (02) 6275 2700
QLD
Logan
25 March 2022
Logan Entertainment Centre
Bookings: www.loganarts.com.au or Phone (07) 3412 5626
Toowoomba
29 March 2022
Empire Theatre
Bookings: www.empiretheatre.com.au or Phone 1300 655 299
Caloundra
31 March 2022
Kings Theatre (The Events Centre)
Bookings: www.theeventscentre.com.au or Phone (07) 5491 4240
VIC
Melbourne
22 – 24 April 2022
Athenaeum Theatre
Bookings: www.premier.ticketek.com.au or Phone (03) 9650 1500
Warragul
5 – 6 May 2022
West Gippsland Arts Centre
Bookings: www.sales.wgac.com.au or Phone (03) 5624 2456
Frankston
9 May 2022 *
Frankston Arts Centre
Bookings: www.artscentre.frankston.vic.gov.au or Phone (03) 9784 1060
* 9 May 12pm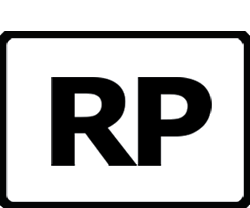 Relaxed Performance

Narre Warren
11 May 2022
Bunjil Place
Bookings: www.bunjilplace.com.au or Phone (03) 9709 9700
Geelong
14 May 2022 *
Geelong Arts Centre
Bookings: www.geelongartscentre.org.au or Phone 1300 251 200
* 14 May 12pm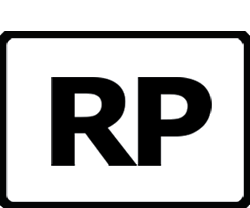 Relaxed Performance

Hamilton
17 May 2022 *
Hamilton Performing Arts Centre
Bookings: www.hamiltonpac.com.au or Phone (03) 5573 0429
* 17 May 1pm & 6pm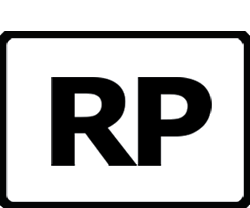 Relaxed Performance

Shepparton
20 May 2022
Riverlinks Eastbank
Bookings: www.riverlinksvenues.com.au or Phone (03) 5832 9511
Wangaratta
23 – 24 May 2022
Wangaratta Performing Arts Centre
Bookings: www.wpacc.com.au or Phone (03) 5722 8105
Wodonga
25 May 2022
The Cube Wodonga
Bookings: www.thecubewodonga.com.au or Phone (02) 6022 9311
Bendigo
8 June 2022
The Capital
Bookings: www.bendigoregion.com.au or Phone (03) 5434 6100
Wyndham
18 June 2022
Wyndham Cultural Centre
Bookings: www.wyncc.com.au or Phone (03) 8734 6000
PAST PRODUCTIONS
NSW
Sydney
Seymour Centre, Chippendale
15 – 16 Dec 2021
The Concourse, Chatswood
15 – 20 Jan 2022
QLD
Brisbane
5 – 9 Jan 2022
QPAC
SA
Adelaide
19 - 21 December 2021
Dunstan Playhouse, Adelaide Festival Centre
If you live in a metropolitan area in any of the states above, you can register for updates from CDP below.
If you live in a suburban or regional area, we encourage you to contact your local venue to register your interest in the show.